We Provide All aspects of dental care for your family.
Dr. Sohini Sancheti is a gold medalist Post Graduate in Periodontology and Oral Implantology. She completed her BDS from the prestigious Manipal University and completed her Masters from the esteemed Bapuji Dental College and Hospital, Davangere. She has earned her Fellowship in Dental Implants from the International Congress of Oral Implantology (ICOI, USA) and her Associate Fellowship in Laser Dentistry from World Clinical Laser Institute (WCLI, USA).
She is also the one of the few dentists in India to have cleared the German Approbation (License exam). Her field of specialisation is painless dentistry and her clinic is equipped with state of art Biolase Laser. Dr. Sancheti also has several publications in national and international dental journals. She speaks fluent German, English, Hindi and Bengali.
M.D.S. Pediatric and Preventive Dentistry.
Dr. Hemlata Thakur did her B.D.S from Himachal Dental College and Hospital Sundernagar (H.P.) and perused her M.D.S. from Bhojia Dental Collage and Hospital Baddi (H.P.)
She has vast experience in the field of general dentistry as well. She is very enthusiastic to treat every child in a very friendly and warm environment.
She is very keen on the early detection of caries, congenital & growth anomalies, and any bad oral habits and treats them as simple as possible.
M.D. Orthodontics & Dentofacial Orthopaedics Dr. Anu Rathi did her graduation (B.D.S.) in 2011 from the prestigious Bharati Vidyapeeth Dental College & Hospital, Pune & pursued her post-graduation (M.D.S.) from Pt. B.D. Sharma University, Rohtak.
She has vast experience in the field of general dentistry as well as specialized Orthodontics & Dentofacial Orthopaedic treatment, having served in various Delhi Govt. Hospitals, ESIC Hospital & Private clinics in Delhi/NCR.
Her keen interest in offering modern & latest treatment modalities has led her to undergo rigorous training & becoming an Invisalign certified provider.
She is enthusiastic about the early detection of growth anomalies & their prevention and interception before they turn into full-blown malocclusions by using various techniques that Orthodontics has to offer including functional appliances & growth modulation therapies. She has attended several national conferences, conventions & presented papers & posters at these events. She has also published papers in reputed journals and keeps herself abreast with the latest in orthodontics by participating in continuing dental education programmes, study clubs & dental conferences.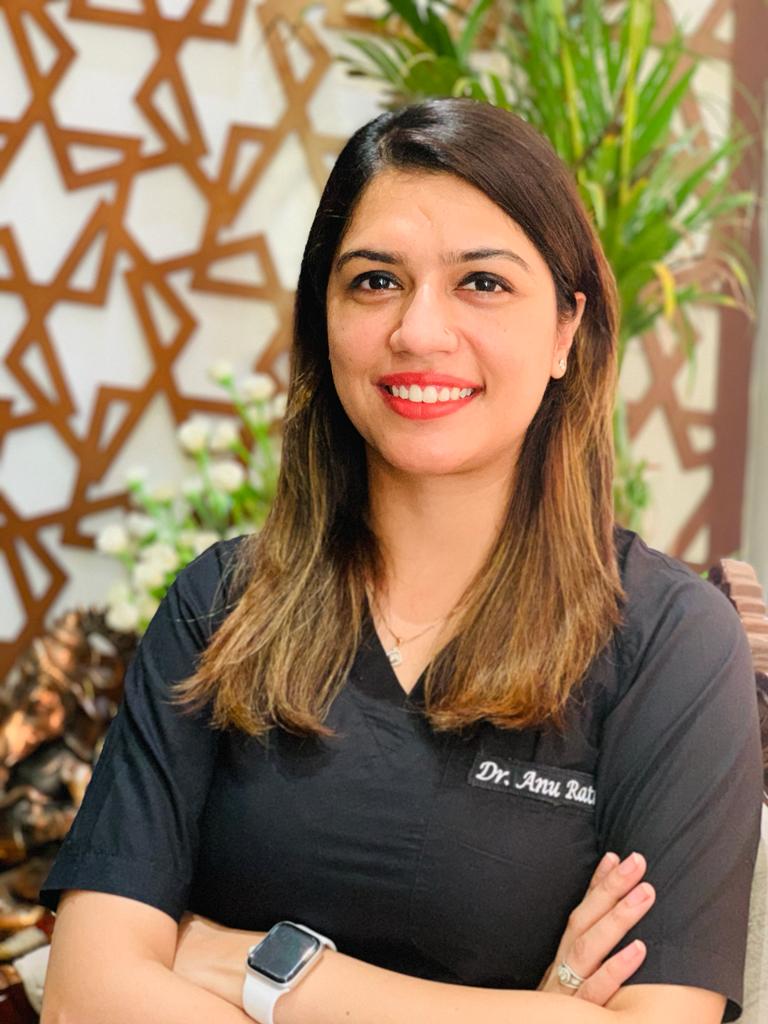 Get a Dazzling Smile with Inspire Dental.
We will work with you to develop individualized dental care plans for you and your loved ones. We are a patient-centered multidisciplinary dental practice committed to improving your dental experience.